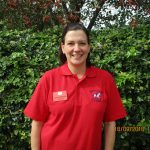 Sara Herring – Manager
Sara joined the Pre-School in September 2018 and has a wealth of experience to offer. She has been working in childcare for 23 years. Sara worked her way up the early years ladder becoming a deputy manager in 2001 and then manager in 2005. She started out in a full day nursery before leaving in 2016 to join a pre-school closer to home. Sara has a level 4 qualification in management and over the years has attended many courses including Safeguarding, First aid, Food Hygiene, an overview of SEND, Fire safety, Health and Safety, ENCO, Autism Awareness and Maths in early years.  When she isn't helping our children to flourish at Pre-School she has 3 children of her own and enjoys cooking at home with them.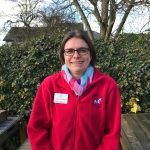 Janet Cottenden – Deputy Manager
Janet joined the Pre-School in February 2019. For the last four and a half years Janet has worked as a childminder (graded Outstanding by Ofsted), providing high quality care for children from 0-4 years in her own home. Before this she taught for a number of years as a Primary School teacher, in Reception, Year 1 and Year 2. She studied at Homerton College and has a degree in Education Studies, and Qualified Teacher Status. Whilst teaching, Janet also held the role of SENCo, and will be taking on this role in the Pre-School too. She has two children of her own, who are now both at school. Early Years is now where she feels she belongs.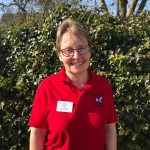 Julia Perry – Assistant Deputy Manager
After a career in banking Julia became involved as a committee member at Debden Pre-School where her two sons attended. Once her children had moved on to primary school, Julia started to work at the Pre-School as an assistant. Julia then took her level 2 and level 3 qualifications and attended a number of courses during the 11 years she worked at the Pre-School. She became deputy manager and then manager before the Pre-School closed in July 2018. Julia then worked at the Bell Day Nursery for 6 months in Saffron Walden before joining Wendens Ambo Pre-School in February 2019. Julia enjoys spending time with her family, gardening and having long walks with her dog!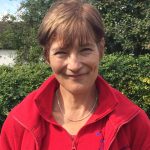 Clair Appleby – Assistant
Clair has been with the Pre-School since January 1995 when the first of her 2 children started with us. She became involved as a Parent help and joined the Committee as Membership Secretary in 1998. Clair joined the staff as relief assistant in January 1999 and now works part-time. She has recently completed courses on Curriculum Planning, and a 'Journey Through Learning'.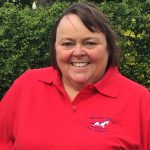 Sandra Budd – Assistant
Sandra received her N.N.E.B. qualification in 1982. Due to the job market she changed career direction and went to work in London as a buyer for the Civil Aviation Authority. She than worked for HMRC and as a tax assistant for an accountant.
In 2001, when her son started Junior School, Sandra returned to working in education as a teaching assistant for a local primary school. Since then she has gained invaluable experience in a nursery setting and across all the key stages, working with children on a one-to-one basis, with small groups and at times the whole class. In 2014 Sandra decided to take a short 'gap year' before returning to work as supply staff for several local preschools (including Wendens Ambo Pre-School) as well as working at a breakfast club.  Sandra was offered a permanent position with the Pre-School in September 2017.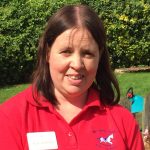 Julie Herriot – Assistant
Julie qualified in Early Years and Education level 3 in 2002 whilst working at The Barn Nursery in Stanbrook, Thaxted, from 2000-2006.
In 2006 Julie was promoted to Room Leader at Barnbabies, part of The Barn Nursery, and worked in this role for the next 5 years.
With family commitments and 2 young children Julie took a career break to look after her youngest child.
In June 2016 Julie worked as a midday assistant at her children's school before being offered a permanent role with Wendens Ambo Pre-School in September 2017.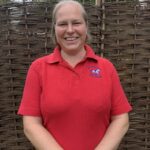 Jackie Powell – Assistant

I am a mother of three children. As a family we love being outdoors. We can be found climbing trees, building dens and paddling in streams and we really love our dogs walks. In my spare time I enjoy making crafts and sewing. Before joing Wendens Ambo Pre-School I was a qualified nurse, my professional background includes the Accident and Emergency Department, Orthpaedics and General Medicine.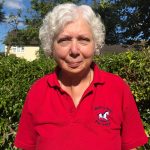 Karen Black – Assistant (Bank Staff)
Karen has worked in childcare settings for 35 years. She started working in pre-schools and schools when her own children were young. Karen then went on to run her own pre-school which lead to her opening up her own private full day nursery. Karen is qualified to level 4 and has a significant bank of knowledge in early years education as well as the experience that goes with a long and dedicated career in early years care. Karen now enjoys helping us out when we need her!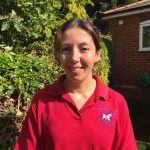 Clare Samson – Assistant (Bank Staff)
Clare was a parent at the Pre-School for a number of years when her son and daughter both attended. She joined our team after many years of volunteering and helping us out whenever she was able. Clare has volunteered with us now for over 2 years and has also experience working on a voluntary basis at her children's school as the Chair of the PTA.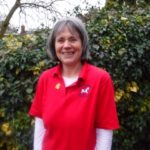 Catherine Gibson – Assistant (Bank Staff)
Catherine is a qualified teacher with years of experience with both school and early years education. Catherine worked at Debden Pre-School for 3 years as their pre-school teacher and before that at Long Road Sixth Form College, Cambridge, and Dame Bradbury's School in Saffron Walden.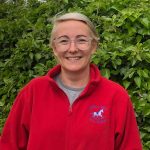 Sarah Burley – Assistant (Bank staff)

Sarah worked at Debden Pre-School for 4 years and has gained a wealth of experience. She has completed a number of early years courses including safeguarding while working at Debden. When Sarah isn't helping us out at Pre-School she is looking after her three children.
.
[/cws-widget][/col][/cws-row]